BOOK YOUR SPOT NOW
Your Private pH Miracle Retreat
Recommended: 12 weeks
The ultimate in privacy, a new luxurious 'Private SPA', located within the Acquaforte Spa, can now be reserved for exclusive use by a family and friends. Spend the day in a private garden with 3 Thalasso pools and convenient access to all of the specialist Acquaforte SPA treatments such as Forte Lab medical assessment services, the gym and other facilities.
Your Personal Private Thalasso Pool Circuit
POOL 1: Sea oil at 37°-38°
The combination of magnesium salt with high temperature water has a vasodilatory effect that increases metabolic exchanges by osmosis thereby aiding the draining and detox effect.
POOL 2: Seawater whirlpool at 35-36°
A high temperature, pure sea water pool features whirlpools that stimulate microcirculation from the soles of the feet to the abdominal muscles and the back.
POOL 3: High saline density at 36-37°C This sodium-rich pool increases the osmosis between sea water and the body, stimulating the elimination of toxins and aiding muscle relaxation. This pool is ideal for a water massage.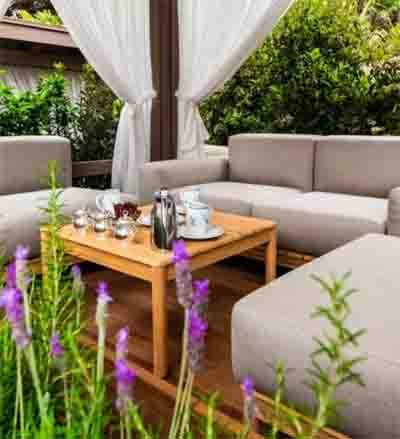 pH Miracle Private Services & Facilities 1) Private area of 300m² 2) Separate entrance and changing rooms for maximum privacy 3) Changing rooms, male and female 4) ForteVillage Sardegna Private thalasso circuit with 3 pools (outlines above) 5) A private treatment room for up to two people 6) Private sauna, hammam and 2 emotional showers 7) Solarium, relaxation and lounge area 8) Freshly prepared healthy meals available upon request 9) Alkaline spa treatments, meals and juices
Pricing available upon request